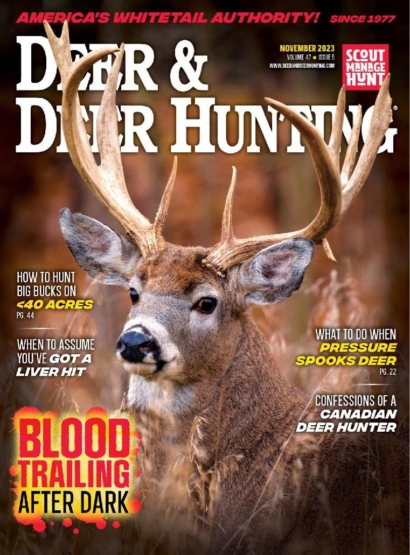 Subscribe Now & Save!
ONLINE SPECIAL
Limited Time Offer!
Save 68% off
the cover price!
Just $19.99 Per Year
Deer & Deer Hunting Magazine:
Written and edited for serious, year-round hunting enthusiasts, Deer & Deer Hunting focuses on hunting techniques, deer biology and behavior, deer management, habitat requirements, the natural history of deer and hunting ethics. This is a must-read for all hunters who are interested in the betterment and preservation of their sport.